The company holds a portfolio of advanced exploration projects located in the Abitibi Greenstone Belt in Quebec – one of the most prolific mining regions in the world.
Our strategy is to focus our efforts on relatively advanced gold projects with significant potential for increasing resources.
---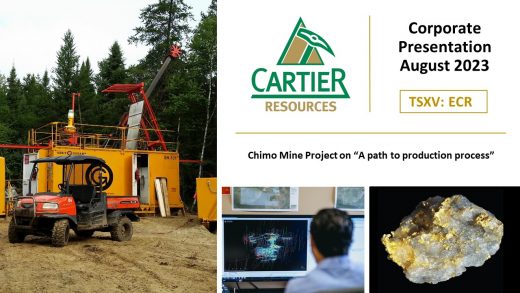 August 24, 2023
Corporate Presentation August 2023 Update
---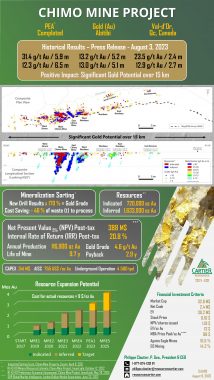 August 9, 2023
High Grade Exploration Potential - Cartier Provides Factsheet Update from August 3rd, 2023 Press Release
---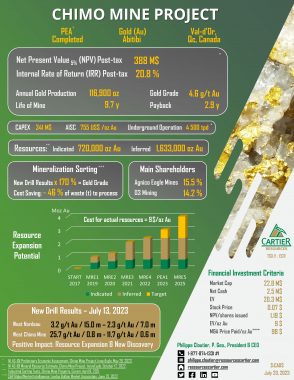 July 13, 2023
Chimo Mine Project Factsheet dated July 20th 2023: presents the key elements of the project, summary information to understand the value of the asset, performance of the exploration programs and growth expected by future work as well as the Key Financial Investment Criteria.
---
July 13, 2023
Corporate Presentation July 2023 Update
---